Bases
When contacting us, we will require that you have a base before we are able to construct your product. It is essential that all garden buildings are assembled on a firm and level base, constructed from an appropriate, durable material.
Without the correct base, buildings can be very difficult to assemble. This may lead to the future deterioration of the product – such as doors dropping out of alignment, or the source of water leakage.
Bases can be made of many materials including:
Concrete or Paving Slabs
Wooden Shed Bases
Plastic Shed Bases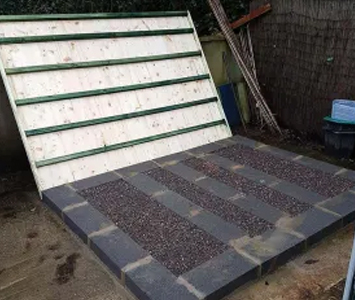 Access
A clear route is required from the lorry to the prepared base, with no access restrictions. The sections are often large flat panels which may be as long as the building. Possible restrictions include:
Archways
Narrow passages
Sharp corners
Flights of stairs
It is not normally possible to lift large panels over fences and walls.
Please advise us if there are any access restrictions, steep inclines or long distances at the site.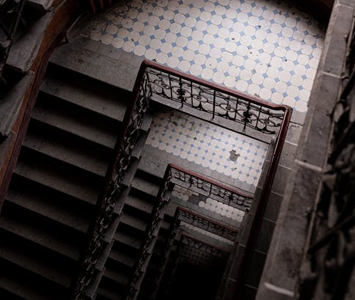 Maintenance
Having invested in a quality garden shed, it is very important to look after it well to ensure a long life. If treated and maintained correctly you should be able to enjoy your shed for many years to come.
Treat your shed with a preservation treatment at regular intervals to get the longest life out of your shed.
Tips for treating your shed:
Check the instructions of the preservative treatment carefully and make sure you buy one that is suitable for your shed. When choosing your treatment, check it is for use on planed wood and not designed for use on sawn timber.
If the wood has been stained, painted or varnished, remove this before treating the wood.
Wait for a spell of good weather to treat your shed.